Archive for the 'Social' Category
Thursday, December 13th, 2012
 شاهد هذا المقطع لناس فشلو في حياتهم و سيلهمونك للنجاح 
Tags: انجاز, فشل, نجاح
Posted in Careers, General, Social | Comments Off
Tuesday, July 17th, 2012
Warning: This clip contains foul language if your offended by that or under 21 please don't watch it!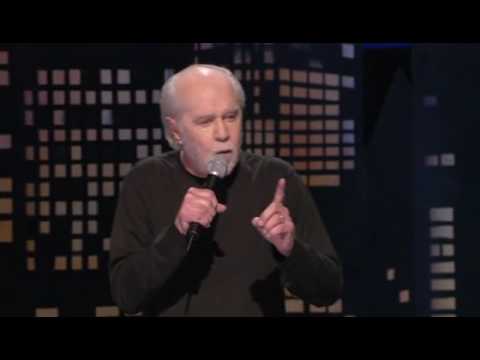 The American dream and any other country dream are becoming alike, you should be asleep to live and believe it! My advice to be capable of critical thinking and not destructive thinking, there is some truth to what this guy is saying.    
Tags: american dream, critical thinking, George Carlin, kuwait dream
Posted in Education, General, Social | 2 Comments »
Tuesday, May 8th, 2012
If you are familiar with Klout.com, Klouchebag.com is basically a spoof of Klout ranking which measures your social media popularity and impact. How many times have negative thoughts crossed your mind of how some people tend to be annoying on the social media? Well, Klouchebag has score for that.
"What do the ratings mean?Klouchebag uses the ARSE rating system. Anger: profanity and rage. Retweets: "please RT"s, no or constant retweeting, and old-style. Social Apps: every useless checkin on foursquare or its horrible brethren. AndEnglish Usage: if you use EXCLAMATION MARKS OMG!!! or no capitals at all, this'll be quite high."
Be positive when it comes to your score, off course, i checked some fellow bloggers scores and results came interesting .. let's just say i'm like mom no matter who your are mama still loves you
Tags: Klouchebag, Klout
Posted in Social | Comments Off
Thursday, December 29th, 2011
منذو فتره طويله قمنا بزياره للأخ طلال لنتعرف علي الموهبه التي يتمتع بها وللاسف انشغلت و طولت حتي اعمل هذي البوست عنه
طلال يعتبر اول كويتي يصنع الكيك ويعمل ديكور للكيكه علي حسب المناسبه. مثلا اعراس و اعياد ميلاد و غيره 
عندما زرنا الاخ طلال وقعنا بحب الشغف الذي يملكه لما يقوم به فهو يصنع الكيك و يعمله الديكو من قلبه وكأن يعملها لنفسه
تتلمذ طلال علي ايدي امهر صانعي الكيك في الولايات المتحده الامريكية  يندما كان يدرس هناك 
ويقوم الاخ طلال ايضا بصناعت الحلوا وقد قدم لنا الحلوا عندما زرناه 
صنع طلال الكيكه الخاصه بالحفل الختامي لحمله سرطان الثدي منذ عدة اشهر 
ولقد قامت العديد من الجرائد و المجلات بمقابلة الاخ طلال للتعره علي موهبته
الرجاء الذهاب الي الرابطات  لصفحت كيك طلال و صفحته علي الفيس بوك
Tags: baking, cakes, Tala's cake
Posted in Design, Food, Recipes, Social | 1 Comment »
Friday, December 23rd, 2011

I was having my morning rounds on YouTube when I noticed a new button in the control bar when you play a video that looks like a snowflake… Just press it! It's fun!! (Don't Forget to go full screen!)
Tags: christmas, flake, Fun, new year, snow, snow flakes, Video, YouTube
Posted in Events, Funny, General, Social | Comments Off
Tuesday, December 20th, 2011
How many more G's can you get? >:)
Seriously now, someone somewhere who apparently was not a big fan of her highness deliberately hacked the Twitter account and Facebook Fanpage of Lady Gaga (or  Lady Fillet Minion… or Lady Muppet, Robo Lady, Lady UFO.. Lady Dirt, Lady Barbie, Lady Mazinger or whatever lady she wants to be through out the rest of her active career).
The Hacker who got away with a healthy amount of phishing information sent tweets and posted on her Facebook page that she's giving away free GaGa-signed iPad 2′s to her fans and provided a link to a page that asked them to  submit their personal information.  Crazily enough, The scam was so believable to the degree that over 100,000 fans willingly submitted their personal info and data.
Well, I'm not the kind of person who would willingly kick the dead… but.. you people would be much safer being fans of David Hasselhoff
Cheerios!
Source: Gizmodo
Tags: Facebook, fanpage, Gaga, Hacked, lady, Lady Gaga, lady steak, lol, meatloaf, told you so, Twitter, vendetta
Posted in Bizarre, Funny, Music, Social | 2 Comments »
Thursday, December 15th, 2011
Well, I've been slacking off lately in the posts department… heck in all departments to be honest. However, I firmly say it now: NO MORE!!
No More skipping events! No more staying away from my beloved camera!! and No more Caffeine!!! (Just Kidding!)
We've been invited yesterday By Marzouq from The z District and the good sponsors of Gulf Run to their annual gathering somewhere in some warehouse in Shuwaikh and I have to say I was impressed. The lighting made for some good photo shooting and I've been jumping hoops knowing that I brought my tripod along by sheer coincidence! (which helped me… A LOT)
Anyhow, I've finally got to meet the guy behind the Z, Marzouq himself and I have to say it was an honor. Many friend-bloggers were there as well, including Kuwaitiful, His from His and Hers, N from UpTill1, 7aji and Dudette from 7ajiDude and many more… not to mention my two Instagram-Fanatic side kicks, the Sugar Man and the Good Man. (HA! felt gooood :P)
A wall of pictures was there to give the visitors a unique look at the Gulf Run society. Also, there were on display a rare breed of Gulf Run's Porsche 993 Gemballa, a 599 Ferrari and a beautiful LS9 Camaro.
No one was hungry at Gulf Run also (nor disoriented due to lack of smoke), there were Shawerma that kept us fed and Shisha (Hooka, hubbly bubbly… or whatever you call it at your side of town) that kept us focused! (I guess :D)
All in all, it was a great night and everyone had their share of fun. Enjoy the pics and thanks again to Marzouq and The gang of sponsors! Enjoy the gallery below
[nggallery id=110]
Tags: 7ajidude, Bahrain, blogs, camaro, cars, Ferrari 599, Gathering, Gemballa, gulf run, GulfRun Gathering, Gulfun, hishersq8, kuwait, kuwaitiful, LS9, Photography, Porsche 993, Shuwaikh, uptill1, Warehouse, Wataniya, zdistrict
Posted in Cars, Events, Photography, Social | 6 Comments »
Wednesday, September 7th, 2011
The new season of Q8 Saracens Rugby starts this Friday at 8:30AM in Airport pitch (next to jazeera airways office). It's every Friday activity for age groups (under- 6, 8, 10, 12, 14, 16) membership fees is about KWD 60 for entire season per kid, however, kids are eligible for 3 free sessions before payment.
Tags: kuwait, Kuwait Activity, Kuwait Saracens, Q8 Saracens RFC, Rugby, Saracens
Posted in Events, Social, Sports | Comments Off
Sunday, September 4th, 2011
This would be an addicted app in Kuwait, unfortunately, it's still under development. it's basically playing the classic Monopoly board game on the run with the use of foursquare. once you download this app, it will come with $ 100K in your bank account so when you pass by a build that has not yet been bought you can purchase it then any person checks in your building, pays rent to you .. ching ching
Tags: board game, foursquare, Foursquaropoly, Game, Monopoly, Social Media
Posted in Games, Social | 1 Comment »